LETTERMAN
TO RECEIVE A LADY BISON VARSITY BASKETBALL LETTER
YOU MUST APPEAR IN A MINIMUM OF 10 VARSITY GAMES FOR CONSIDERATION. ALL MANAGERS WILL RECEIVE A VARSITY LETTER IF THEY ATTEND ALL GAMES AND COMPLETE ALL TASKS GIVEN BY COACHES.
Easy Fundraising Opportunity: There is no extra money or donation involved just a simple sign-up through King Soopers to help our organization collect money!
Please Read below for information on how to enroll to help us out! It is easy, especially if you already have an account through King Soopers. Please tell your friends and family.
Vista Peak Prep Girls Basketball Fundraiser
Please help support Vista Peak Prep Girls Basketball by simply registering our organization when you do your King Soopers shopping. The donation is simply done when you do your normal grocery shopping. There is no money collected out of your pocket.

Please follow these simple steps to help our organization raise money:
Go to:
https://www.kingsoopers.com/topic/king-soopers-community-rewards
Click:
Enroll Now

If you already have a King Soopers account:
In the search bar type in:
Vista Peak Prep Girls Basketball OR
Choose the organization and you are all set up!

If you do not have a King Soopers account:
You will just need to create a username and password and fill in some information for your loyalty card and then follow the directions above to link your loyalty card. Anytime you do your shopping using your loyalty card it will be automatically added to our organizations fund raiser.
away game player checkout
parent volunteer opportunities
Schools -Jam - Gold Crown- Sign-up Genius-Concessions and Non-Concessions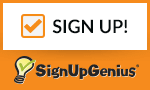 Remember

: All athletes must be registered with Vista Peak for a sport

and

have a current physical on file prior to participating in official practices

For those new to Vista Peak Prep this is a multi step process
1- Create an account login and password (be sure to remember these as you will use them again)
2- Log back into the registration with your newly created login/password and build your students information including emergency contacts, allergies, and uploading a photo of their current physical.
All items with an (*) asterisk are mandatory.



For returning athletes


please log in with your initial account login and password and add this year's activities to that account updating any information that has changed as well as a new physical for this year.Below is the link for the Vista Peak athletic registration.
https://vistapeak-ar.rschooltoday.com/node/21Physicals are good for one calendar year (365 days) from the time they are completed.

Physicals can be done at the athletes local PCP, an area King Sooper or Walgreens little clinic, APS school clinics https://aurorak12.org/2019/08/20/kids-clinic/
or a local care now clinic http://www.carenow.com/denver
NCAA Eligibility Center


WANT TO PLAY COLLEGE SPORTS?​
Essential information regarding NCAA eligibility and registering to be cleared
to play college sports can be found at
https://web3.ncaa.org/ecwr3/
​Vista Peak Preparatory High School Code:
060001
| | |
| --- | --- |
| rules on what you can wear | sportsmanship |
business GYM banner forms

transfer application

non-paid volunteers

Bully-proofing paperwork